1 x 47mm Ros PTO Shaft 1:32 Scale by Artisan32 (Cat no. 20418)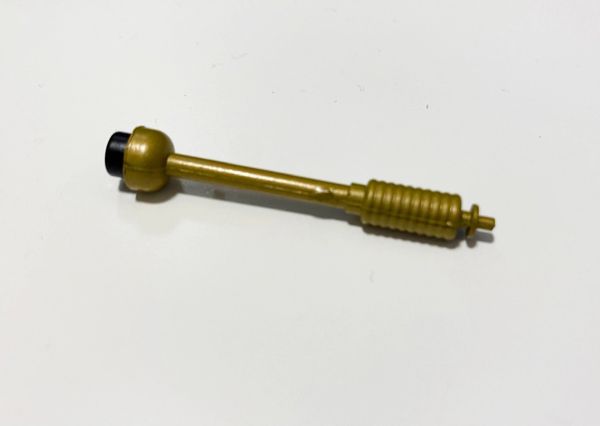 1 x 47mm Ros PTO Shaft 1:32 Scale by Artisan32 (Cat no. 20418)
TO Ros, offered as on the (first) photo,
length approx. 47 mm

Now also available, various PTO stickers, including WALTERSCHEID to decorate the PTO, look at the bottom of this page under "Relevant Products" and scroll through the menu with the arrows away.



Tip: Use a 4mm aluminum pipe to make the PTO retractable and extendable.
Simply cut the PTO shaft and glue 1 side in the pipe that you make in between.
You determine the length of the pipe yourself, so you can vary the total length of your PTO very nicely. See photos 2, 3 and 4
Cut off the front of the PTO, after which you can drill a hole.
As a result, it fits nicely around the PTO stumps on most tractors from Wiking, Weise and UH.
You can also find those aluminum pipes in this list, but also under "building supplies" and "diorama" on this site.
With this article you only buy the PTO shaft, without pipe / extension!
Reviews