113.4g Milliput Modelling Putty/Filler 44010/44011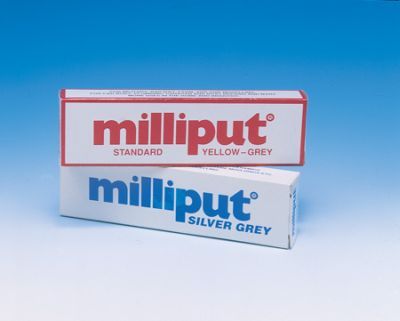 113.4g Milliput Modelling Putty/Filler 44010/44011
Yellow Grey Milliput is a two part epoxy putty that is ideal for filling, repairing and sculpting models.
It is suitable for ceramics, wood, plastics glass and metal.
It is responsive to water when scuplting and modelling and this allows you to texture and mould the product very effectively.
It is ideal for filling and strengthening metal miniatures .
Milliput goes rock hard in two to three hours at room temperature and can be sanded, filed, drilled or cut.

Reviews