2 x superior detail rough 'New soft and flexible' hedges by FABScenics 1:32 scale FAB01DR/FAB01LR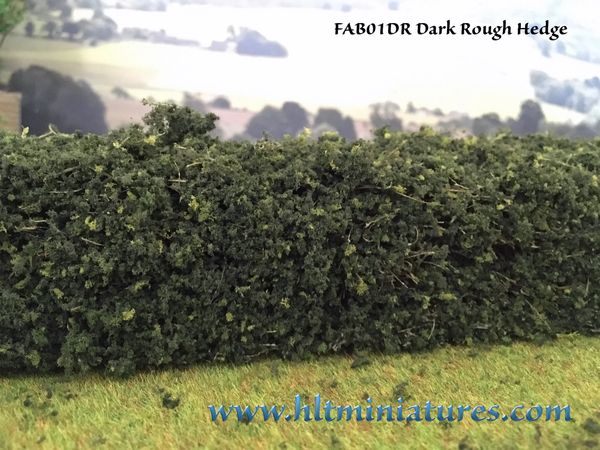 2 x superior detail rough 'New soft and flexible' hedges by FABScenics 1:32 scale FAB01DR/FAB01LR
'New soft and flexible' design (so easier to make curves and cut easily with strong scissors)




Made to order. Please allow 7-10 days for delivery.

2 x realistic rubberised horsehair 'cut' high hedge sections

Dimensions: 30cms Length x 4cms High approx)

Dark and Light versions available



Scale 1:32 Scale, Gauge 1 or 54mm
Ready to display
Recommended Minimum Age 14 years
Commissions welcome.
Other figures are not included. 
Reviews