45.7mm 2 x Silver painted wheels/tyres Michelin Cargo X Bib 710/50 R30.5 tires (aluminum rims) Artisan 34250 / Z + B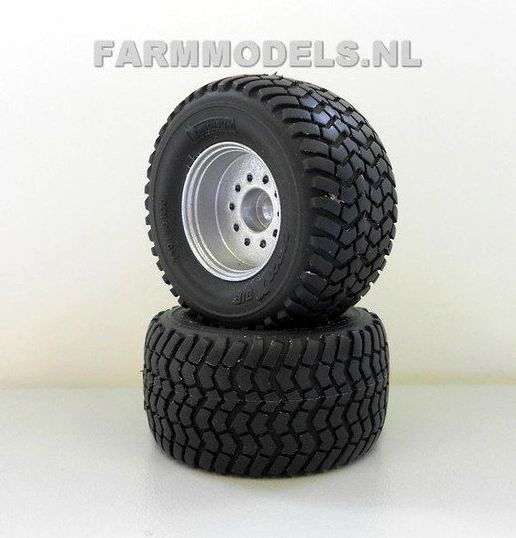 45.7mm 2 x Silver painted wheels/tyres Michelin Cargo X Bib 710/50 R30.5 tires (aluminum rims) Artisan 34250 / Z + B
Michelin Cargo X Bib 710/50 R30.5 tires with twisted aluminum wheels, painted in silver gray.

The rims are degreased inside and outside.

Both sides painted in primer and color on ...

These rims are now supplied with premachined holes where the brass bolts of this site so boring. you can also use polystyrene round Ø 1 mm instead of the wheel bolts and place it in the hole ... the wheel bolts or poly can easily tapping with a permanent marker, in the desired color ..... dimensions of these belts: wide 24.5 mm high 45.7 mm rim 23mm

This aluminum wheels fit so at the (steering) axles of ROS / Joskin. (these axes are available) the perfect set for your model silage trailers, tippers, and manure tanks  In our rim easter seals, see bottom of this article for the link (s) Perfect for your silage or tipper ROS to be replaced, but also good for you with complete self-built model.

1:32 scale

See more like this...
Reviews