WM037J Stack of Sacks 'Wrapped on a Pallet - Sugar Beer Pellets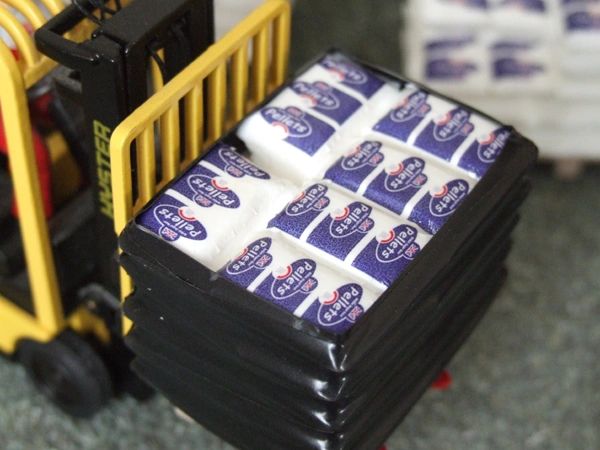 Resin White Stack of Sacks with Sugar Beet Pellets decal, Wrapped on a pallet.
One resin stack representing 30 individual sacks.
All Designs are also available as:
Stacks of Sacks,
Stacks of Sacks
with Sacks Missing
,
Set of 3 and as an Individual 'open' Sack and Complete Set.