FB039 Electric Fencing 1:32 scale by HLT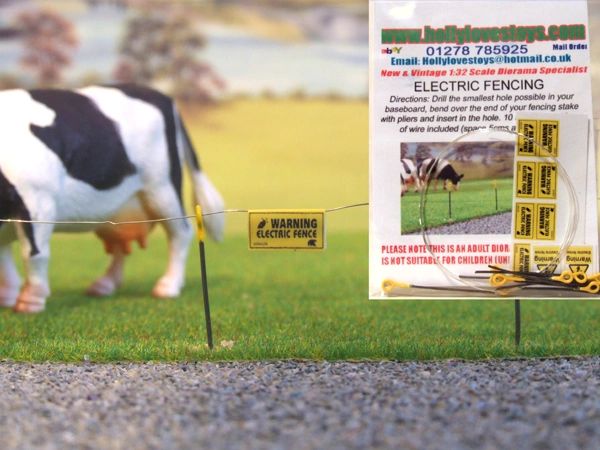 FB039 Electric Fencing 1:32 scale by HLT
1:32 Scale Electric Fencing Set. 




Includes 10 stakes, 50cms of wire, 6 x self-adhesive warning signs. 




Designed to be set in pre-drilled holes in your baseboard (some modelling skill required - use 1mm drill bit). 




Decals need to be cut out with scissors and the backing removed with a craft knife. 




Unsuitable for Children (under 14 years old). For battery see WM044.



Reviews