Superior Stock Sheep/Pig Fence/Fencing (50cms) 1:32 scale by HLT FB042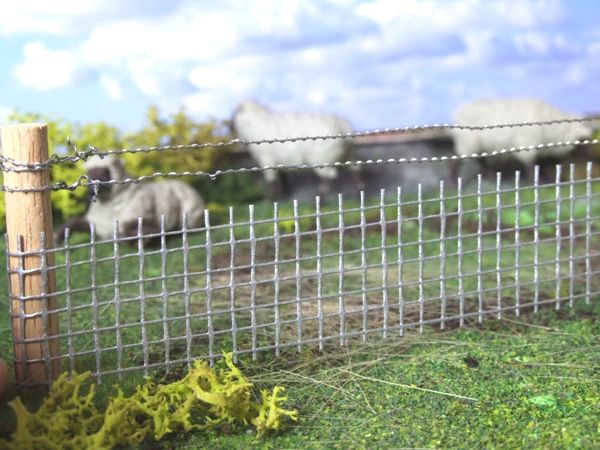 Superior Stock Sheep/Pig Fence/Fencing (50cms) 1:32 scale by HLT FB042
1:32 Scale Simulated Stock Fencing. 

Fine quality - very realistic




Soft, flexible sheep netting. 




Easily fixed to posts (I recommend using fuse wire and tie to your posts, although glue works fine also). 




Approx 2.5cms high x 50cms long.




An adult diorama accessory - unsuitable for children (under 14 years) to play with.
Reviews