FB042 Stock Sheep/Pig Fence (60cms) 1:32 scale by HLT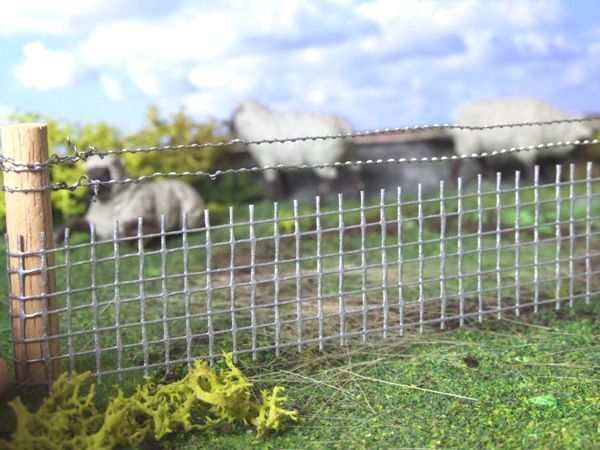 1:32 Scale Simulated Stock Fencing.




Soft, flexible sheep netting.




Easily fixed to posts (I recommend using some of the electric fencing wire and tie to your posts, although glue works fine also).




Approx 2.5cms high x 50cms long.




An adult diorama accessory - unsuitable for children (under 14 years) to play with.